At Volume
Ben [attempts to] grow the 'Mo' for Movember
It's been seven years since my last Movember campaign, but in 2014 my support is back.
In the busy lead up to the Christmas holiday period comes the plethora of email reminders that the annual Movember fundraising is coming and it's usually a time when I personally look back with fond memories of a previous Movember campaign.
My Movember initiation goes back to 2006 during the final exam period while completing my Bachelor of Multimedia – Systems & Computing. It was so much fun back then, the university lifestyle, we were all such free little wildlings and trying to champion a meager mustache and attract donors wasn't as easy with the young adults.
I remember particularly two presentations which I had suited up and had to pitch an online cloud based printing distribution business to investors, and to handover and deliver our online intranet built for Epworth Eastern Cardiology to their shareholders.
Both presentations were professionally delivered and well received as my scores for both subjects would be of High Distinction – until the final questions. "What's with the mo?".
I remember informing the stakeholders and investors of the fundraising campaign to better inform males of regular doctors checkups and raise awareness for prostrate cancer. Thankfully I got more donations from those 2 presentations than my entire month of championing.
I was also working at Mazda Australia head office back in 2006. This was an incredible time and Mazda was an infectious workplace where everyone backed each other up and really combined to bring out the best in each other. The general manager at the time informed the team that Mazda would match the final donations dollar for dollar.
It was a steam train of activity and everyone seemed to be getting donations from everywhere possible. I've never been associated with support for fundraising on this level.
We all reached over $1000 of donations each, an impressive effort.
So after 8 years in Movember hiatus I've decided to roll up the sleeves and put the razors to rest for November.
Nowadays I'm at Volume New Media in Bennetts Lane, and it feels like those early beginnings as we have a small team and I'm the only one partaking in Movember. The fundraising has been good with some very generous donors (Thanks Volume) but my ability to spread the word on mens health has been a bit lazy. I have three kids now and happily married so I have less time to give. Oh and two Assassins Creed games came out in November as well as the latest installment of The Hunger Games at the cinemas.
I'm much better prepared this time around and although the 'mo' isn't what you'd call a 'real mans mo', it's nearly getting full enough for people to actually understand what I'm trying to do.
Please visit my Movember space and support awareness for mens health.
So what is Movember all about?
The Movember Foundation challenges men to grow mustaches during Movember (formerly known as November), to spark conversation and raise vital funds for its mens health programs. To date, 4 million mustaches have been grown worldwide, but we won't stop growing as long as serious mens health issues exist.
The Movember community has raised $580 million to date and funded over 800 programs in 21 countries. This work is saving and improving the lives of men affected by prostate cancer, testicular cancer and mental health problems.
We need to take action as the current state of mens health is unacceptable:
Men die on average almost 5 years earlier than women – there's no biological reason
Each year around 20,000 Aussie men will be diagnosed with prostate cancer
Testicular cancer is the second most common cancer, behind skin cancers, in men aged 18-39 years
Tragically suicide is the leading cause of death for Aussie men aged 15-44 years
The reason for the poor state of mens health are numerous and complex and include:
Lack of awareness and understanding of the health issues men face
Men not openly discussing their health and how they're feeling
Reluctance to take action when men don't feel physical or mentally well
Men engaging in risky activities that threaten their health
Stigmas surrounding mental health
Men are less likely than women to seek help for health concerns, and also less likely to use health care services.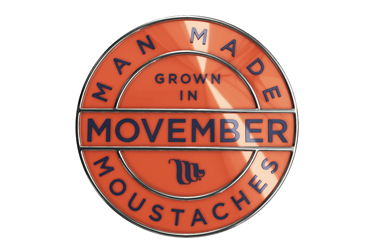 Money raised: $340.00
Movember has finished for 2014 and I raised $340 to the Movember Foundation. My daughter's fourth birthday was held on December 2, of which I was quickly ordered to 'get rid of that thing!'.
Below is a selfie of my last Movember moments.

2014 Australian Art Music Awards Performance of the Year
It was the night of nights for Australian Art Music, when Melbourne played host for the first time to the...
It was the night of nights for Australian Art Music, when Melbourne played host for the first time to the 2014 Art Music Awards, presented by APRA AMCOS and the Australian Music Centre held in the opulent interiors of the Plaza Ballroom on Collins Street.
The Art Music Awards are presented each year by the Australasian Performing Rights Association (APRA) and the Australian Music Centre to recognise achievement in the composition, performance, education and presentation of Australian music.
The Art Music Awards consist of eleven national awards and various State Awards across categories covering composition, performance, and outstanding contributions by individuals and organisations in Australian music, in music education, experimental music, jazz and regional music.
The Performance of the Year Award went to the Melbourne Symphony Orchestra and Chorus conducted by Simone Young with soloist Peter Coleman-Wright, for the performance of Brett Dean's Last Days of Socrates, with text by Graeme Ellis. MSO Chorus director Jonathan Grieves-Smith accepted the award, making a tearful speech that spoke of the hours of hard work put in by the chorus and orchestra to bring off the thrilling and monumental performance.
This was an Australian première of a major work of which you might be wondering why this is on our Volume blog? I can proudly say because I was a part of this winning performance as I sing with the Melbourne Symphony Orchestra Chorus.
Our winning performance was a result of many challenging hours of rehearsals that resulted in more than 50 minutes of riveting music, which engaged the intellect and took the listener on an endlessly fascinating aural journey. Musically we were asked to take on this work with energy, passion and unfolding emotion with committed playing of a high order and that we did as it is now viewed as The Performance of the Year and a landmark piece that will find its way into the repertoire of many orchestras and chorus's around the world.
My memory will be of a sold out performance at Melbourne's Hamer Hall with many members of a duly appreciative audience giving us four standing ovations at the end of what was a memorable night of music